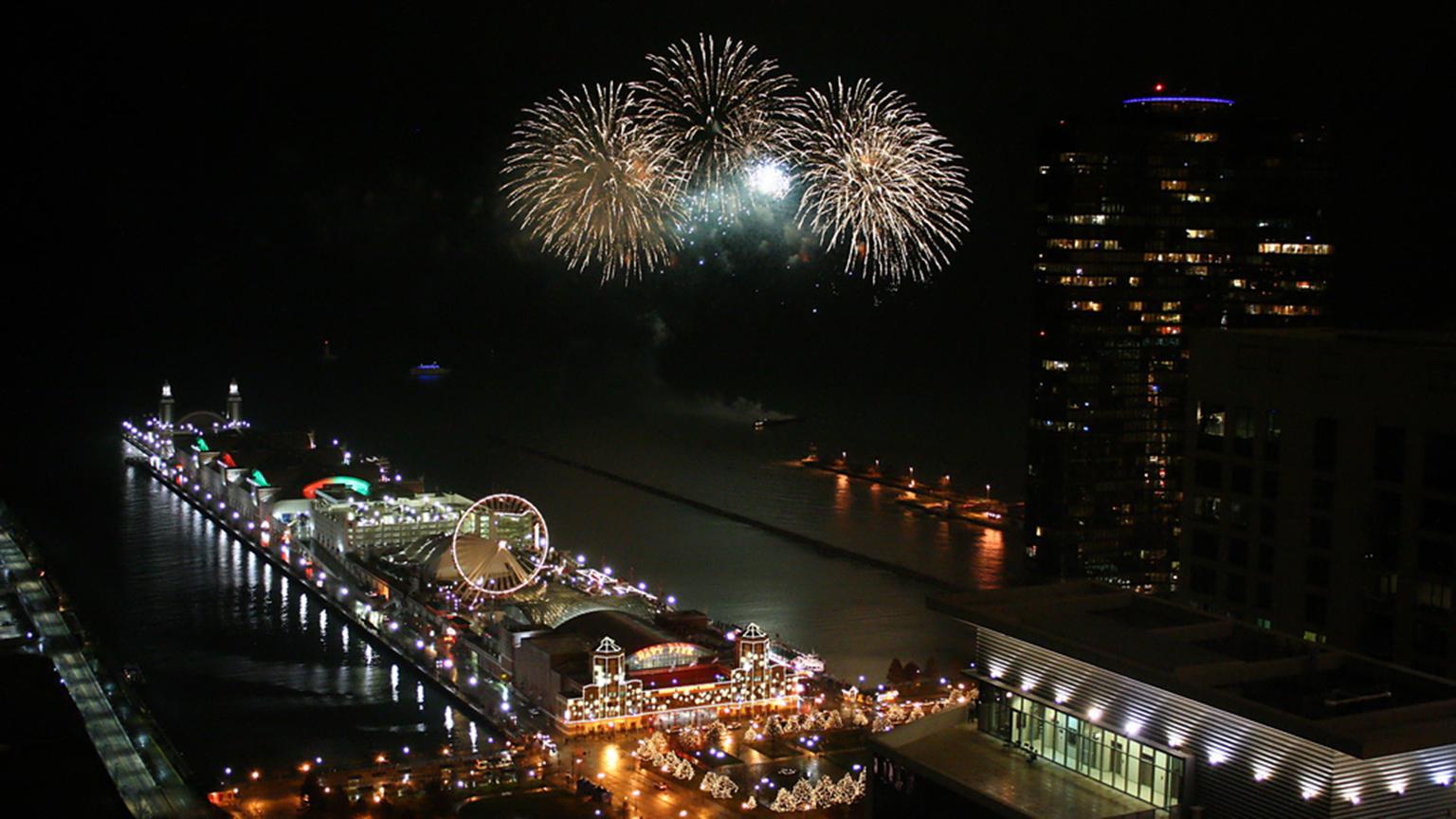 New Year's Eve is an exciting time, and in the United States, Chicago is one of the best places to celebrate it!
by Bianca Cataldo
Dec. 30, 2019
There are many memorable ways to celebrate New Year's Eve in Chicago: with parties, cruises, fireworks, concerts, and live music, this city is one of the top ten destinations to celebrate the beginning of the year.
If you are celebrating the new decade in Chicago, one of the best places to go to is Navy Pier. When the clock strikes midnight, Chicago will enter 2020 with an amazing fireworks display on Lake Michigan.
Dinner cruises give an unforgettable view of the fireworks: Odyssey Lake Michigan, Spirit of Chicago and Mystic Blue, host cruises from 9:30 p.m. to 12:30 a.m. In any case, everyone can enjoy the free fireworks show from the shore accompanied with music.
Another fireworks show lights up the Chicago River. A mile long fireworks show launches from the bridges and a luminous waterfall drops in the River. The Odyssey Chicago River hosts cruises, a midnight champagne and a night of dancing.
In addition to the midnight fireworks, there are many other ways to celebrate 2020 in Chicago. Many Hotels in Chicago host New Year's Eve Parties. For example, Radisson Blu Aqua Hotel hosts a party with live DJ, champagne at midnight and balloon drop, Hilton offers multiple entertainments like champagne and confetti storm at midnight, balloon drop, live DJs and unlimited cocktails, etc.
There are also events hosted in restaurants, theaters,etc. even Lincoln Park Zoo offers free carousel rides, games, giveaways, and a live DJ as well. You cannot get bored!
Happy New Year!